Big Lake Chamber of Commerce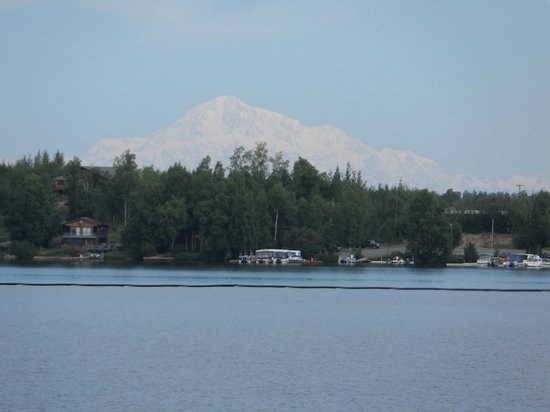 Membership
Member Benefits
The Big Lake Chamber of Commerce is a voluntary partnership between business and the Big Lake community, designed to create and help sustain a healthy economic base for Big Lake, Alaska while improving the quality of life in our community. Our membership harnesses the great potential of the local economy and enables member businesses to accomplish collectively what no one could do individually. Your Chamber is a group of businesses and professional people working together to make Big Lake a better place to live, work and play; as well as a great place to do business!
Great Member Services
Great Member Services
Advertising in the Chamber office (rack card, brochure, etc.)
Global Marketing on the Chamber Website
Listing and link in the Online Member Directory
Targeted advertising opportunities in Chamber newsletters
Cooperative advertising opportunities with Chamber media members
Political input at all levels of government on issues that affect your customers and bottom line
Consumer and business referrals
Member Mailing Lists and Labels for direct marketing
New business welcoming at Grand Openings and Ribbon-Cuttings
Networking opportunities to promote your business
SPOTLIGHT opportunities to promote your products or services at luncheons and in newsletters
Chamber Luncheon Meetings and Chamber Newsletters keep you informed of trends, issues and opportunities
Sponsorship opportunities promote your business at Chamber special events
Membership Fees
Your annual membership begins in January and ends in December for each calendar year for which you register as a Chamber Business, Nonprofit, or Individual membership.
Membership Options
Individual $50.00
Non-Profit $100.00
Business $125.00
Lifetime $1000.00
Lifetime Members
Thank You for your Generous Support
Beech Construction,
Ernie and Donna Brannon,
Jay Nolfi,
Jolt Construction & Traffic Maintenance,
McGhan Construction
Pat Grosse
Please Contact the Big Lake Chamber of Commerce for additional information.
We would be happy to answer any questions you may have. Call us at 907-892-6109 or send us an email at biglake@mtaonline.net
Copyright © Big Lake Chamber of Commerce. All rights reserved.